Global Money Week ON-LINE!
23.03.2020
We offer to hold Global Money Week events online!
Please be informed that, taking into account the epidemiological situation caused by the COVID-19 virus, the Ministry of Education of the Republic of Belarus recommends to strengthen sanitary and preventive measures in all educational establishments of the country and to cancel public events with the participation of students and schoolchildren.
In this connection, in order to avoid mass gathering of outside people in educational establishments, it has been decided to hold the Global Money Week events in the Republic of Belarus using on-line methods: to conduct on-line lessons, video-seminars, on-line tests, webinars, etc. We consider that while conducting on-line events it will be helpful to use the information and presentation materials developed by the National Bank of the Republic of Belarus (http://fingramota.by/ru/presentations).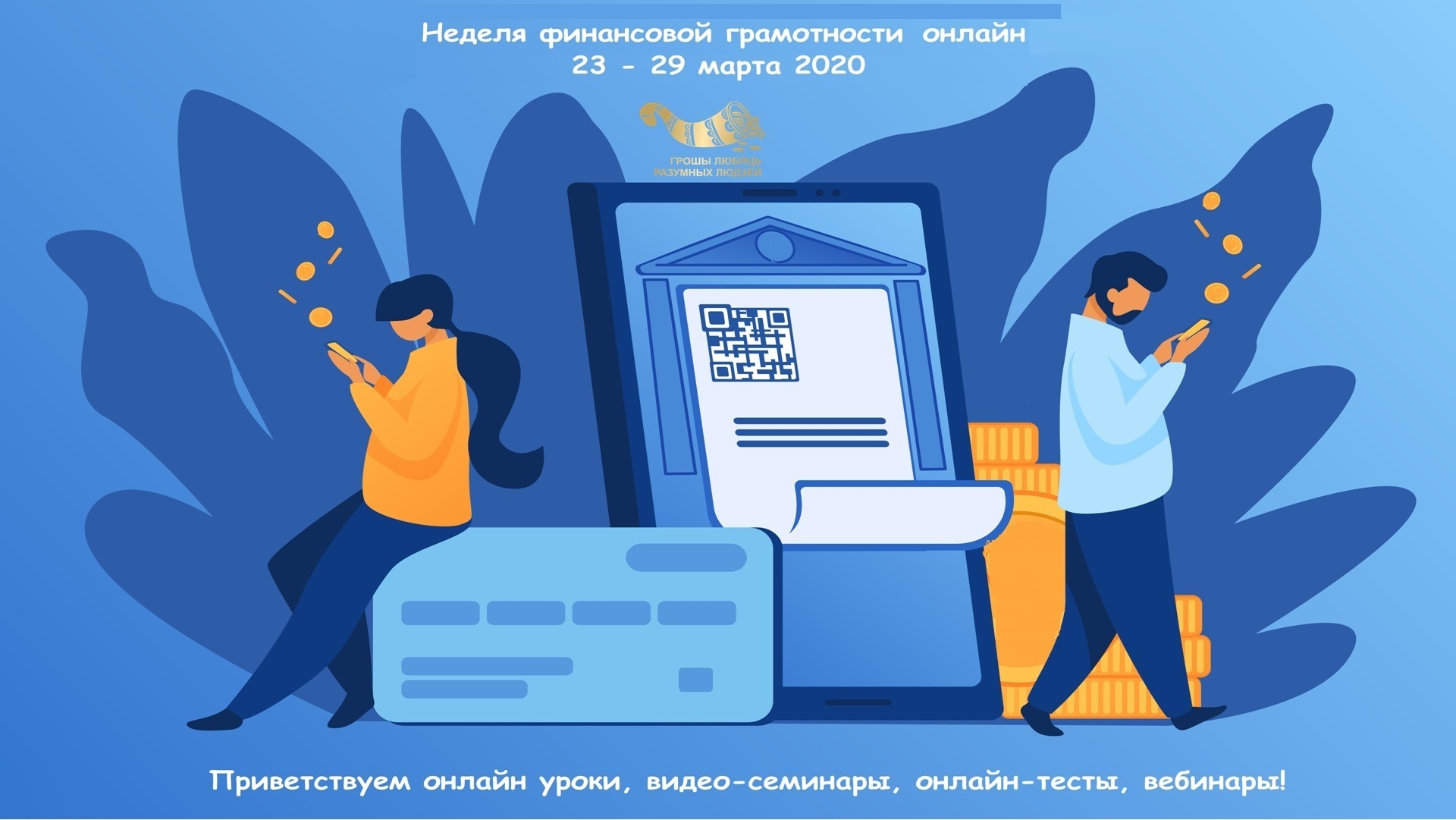 EXCHANGE rates

04.06.20
05.06.20
EUR EURO
2,6773
2,6867
USD US Dollar
2,3885
2,3977
RUB 100 Russian Rubles
3,4958
3,4741
Currency basket (USD, EUR, RUB)
0,2953
Test your financial literacy
News
08.03.2019
Dear friends! We offer you a presentation developed for conducting financial literacy classes with schoolchildren of 8-11 grades during the Global Money Week, which will be held in Belarus, like all over the world, from March 25 to 31, 2019.