This content is not available in English, thus you were presented version in Russian.
Экономический БУМ в Зубренке
27.02.2018
22 февраля к участникам смены "Экономический БУМ, или Бизнес Университет Молодежи" приехали гости – представители белорусской платежной системы БЕЛКАРТ, для того, чтобы провести урок финансовой грамотности.
Урок получился познавательным, интересным и креативным, о чем свидетельствовали эмоции ребят. Участники смены узнали много новой и полезной информации о БЕЛКАРТ и развитии финансовой системы в мире и Беларуси, а также смогли показать свои знания в ходе увлекательной викторины.
Добавили эмоций ребятам и гости праздника – известная белорусская певица Влада, участник финального отбора на Евровидение-2018 ALEN HIT, ди-джей "Радио РОКС" Степан Любимов, а также неподражаемый АэроМедведь.
Никого не оставила равнодушной и лотерея, организованная гостями – майки, кепки, рюкзаки, термокружки и многое другое с символикой БЕЛКАРТ было разыграно по билетам, которые ребята получили при входе в зал.
На память о встрече каждый участник получил сувениры с символикой БЕЛКАРТ.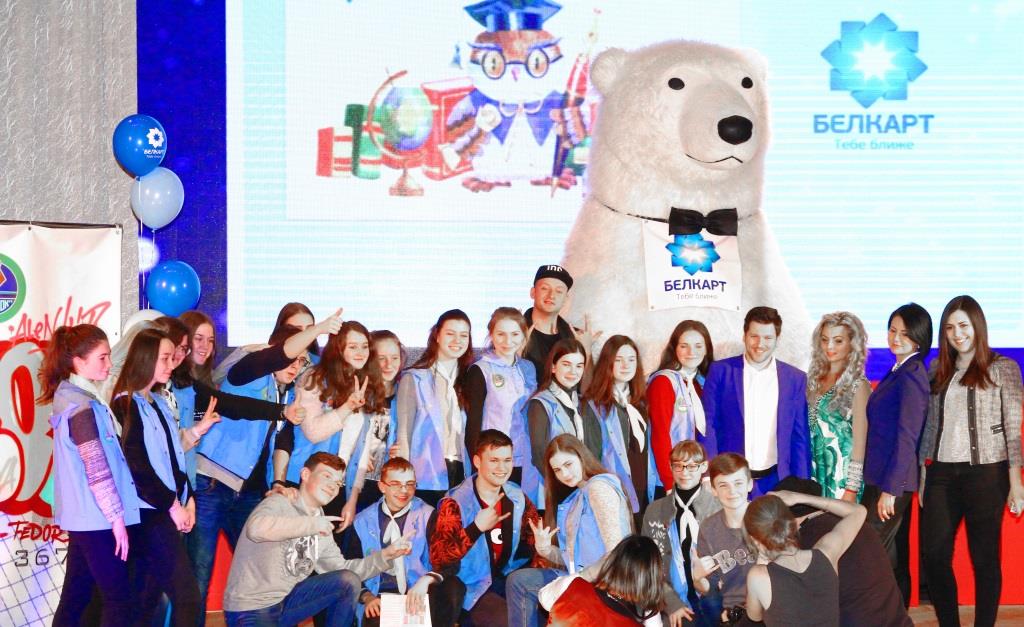 EXCHANGE rates

23.07.19
24.07.19
EUR EURO
2,2673
2,2624
USD US Dollar
2,0244
2,0225
RUB 100 Russian Rubles
3,2098
3,2039
Currency basket (USD, EUR, RUB)
0,2603
Test your financial literacy
News
08.03.2019
Dear friends! We offer you a presentation developed for conducting financial literacy classes with schoolchildren of 8-11 grades during the Global Money Week, which will be held in Belarus, like all over the world, from March 25 to 31, 2019.
Actual information
16.04.2019