This content is not available in English, thus you were presented version in Russian.
Книга "Мир денег", Глава 4
15.03.2018
Продолжаем публиковать главы книги "Мир денег", изданной Либеральным клубом.
Сегодня хотим ознакомить читателей с четвертой главой, под названием "Деньги объединяют или разобщают?". Из этой главы ребята узнают, почему конкуренция между компаниями выгодна клиентам, кто на самом деле устанавливает цены на товары и услуги, кто решает, сколько продавать товаров и оказывать услуг, кто и как помогает тем, у кого нет работы.
Полезного чтения!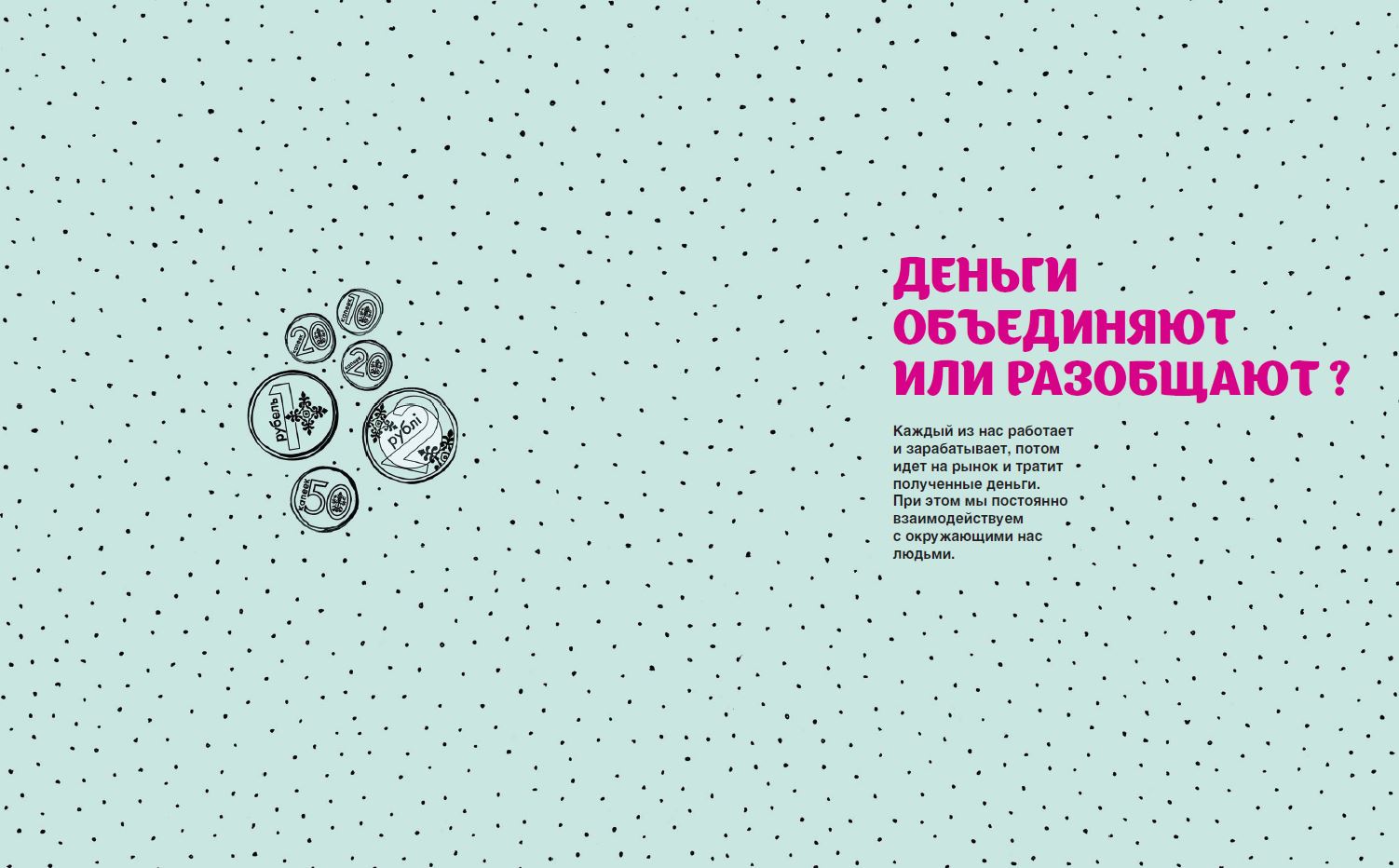 EXCHANGE rates

20.09.18
21.09.18
EUR EURO
2,4584
2,4436
USD US Dollar
2,1028
2,0884
RUB 100 Russian Rubles
3,1371
3,1453
Currency basket (USD, EUR, RUB)
0,2645
Test your financial literacy
News
YouTube channel FINANCIAL LITERACY OF BELARUS
20.04.2018
Actual information
Videos for FINANCIAL LITERACY BASES optional class
20.04.2018
We would recommend to teachers the works by the participants of the video blog contest "Money matters matter". These video clips can be used at financial literacy optional classes.