This content is not available in English, thus you were presented version in Russian.
Книга "Мир денег", Глава 4
15.03.2018
Продолжаем публиковать главы книги "Мир денег", изданной Либеральным клубом.
Сегодня хотим ознакомить читателей с четвертой главой, под названием "Деньги объединяют или разобщают?". Из этой главы ребята узнают, почему конкуренция между компаниями выгодна клиентам, кто на самом деле устанавливает цены на товары и услуги, кто решает, сколько продавать товаров и оказывать услуг, кто и как помогает тем, у кого нет работы.
Полезного чтения!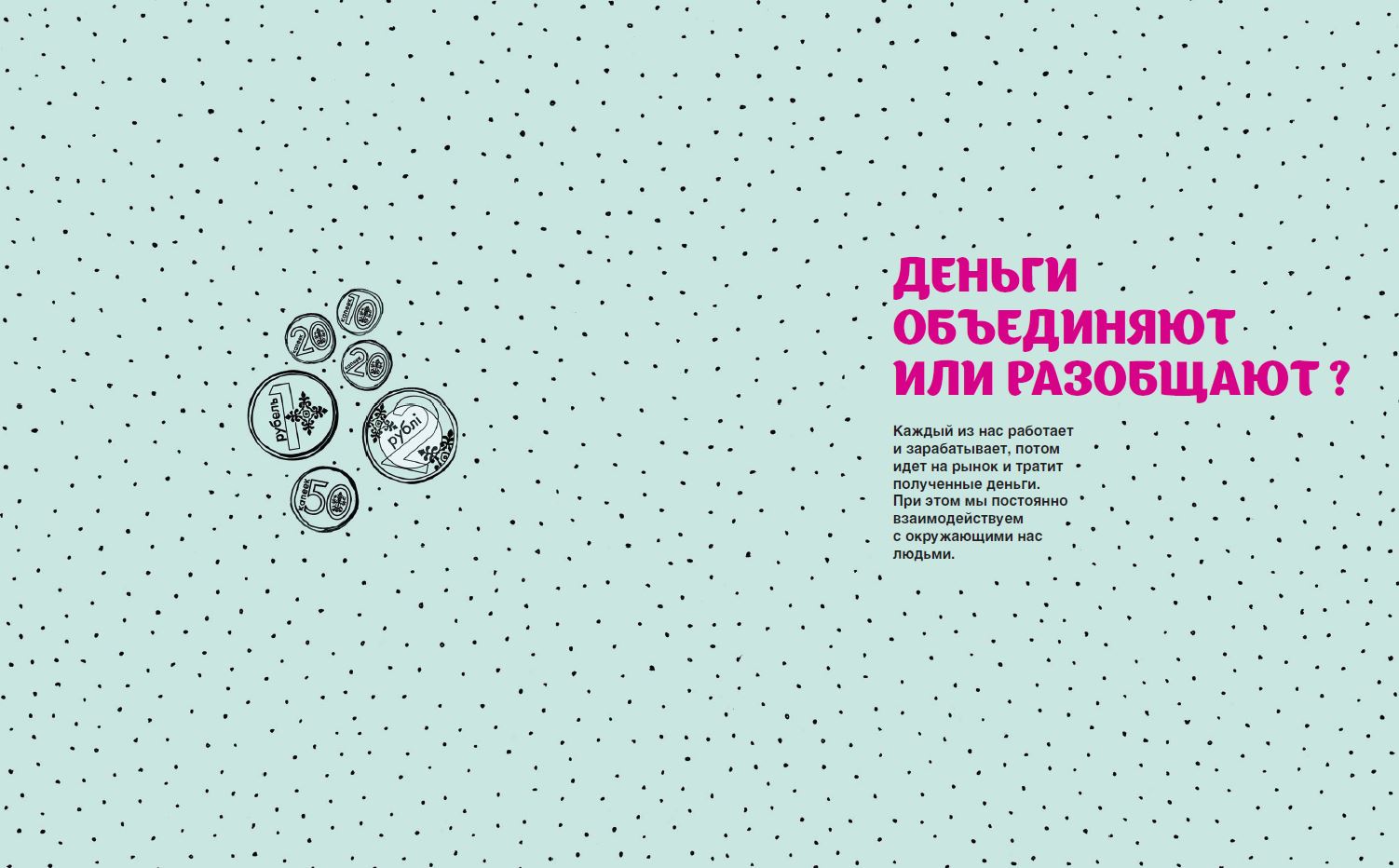 EXCHANGE rates

26.05.19
27.05.19
EUR EURO
2,3252
2,3252
USD US Dollar
2,0793
2,0793
RUB 100 Russian Rubles
3,2206
3,2206
Currency basket (USD, EUR, RUB)
0,2646
Test your financial literacy
News
14.12.2018
The winners of the annual Republican Olympiad on financial literacy among pupils of grades X – XI are named.
Actual information
16.04.2019