This content is not available in English, thus you were presented version in Russian.
НЕДЕЛЯ ФИНАНСОВОЙ ГРАМОТНОСТИ С БАНКОМ РАЗВИТИЯ
29.03.2018
В рамках недели сотрудники Банка развития посетили среднюю школу №95 г. Минска. На встрече присутствовали учащиеся десятых и одиннадцатых классов, будущие выпускники учебного заведения.
Начальник отдела организации финансирования субъектов малого и среднего предпринимательства Юлия Кавецкая провела лекцию для учащихся десятых и одиннадцатых классов средней школы №95 г. Минска, в рамках которой рассказала ребятам о деятельности Банка развития, основных задачах, которые ставятся перед этим финансовым учреждением, а так же познакомили слушателей с финансовой программой поддержки малого и среднего предпринимательства.
Особое внимание было уделено нефинансовой поддержке молодых предпринимателей и многочисленных образовательных инициативах, в которых Банк развития принимает участие. Ребята с большим интересом отнеслись к обсуждаемым темам, активно участвовали в беседе, задавали вопросы о практической реализации финансовой программы и о том, как можно поучаствовать в бизнес-мероприятиях.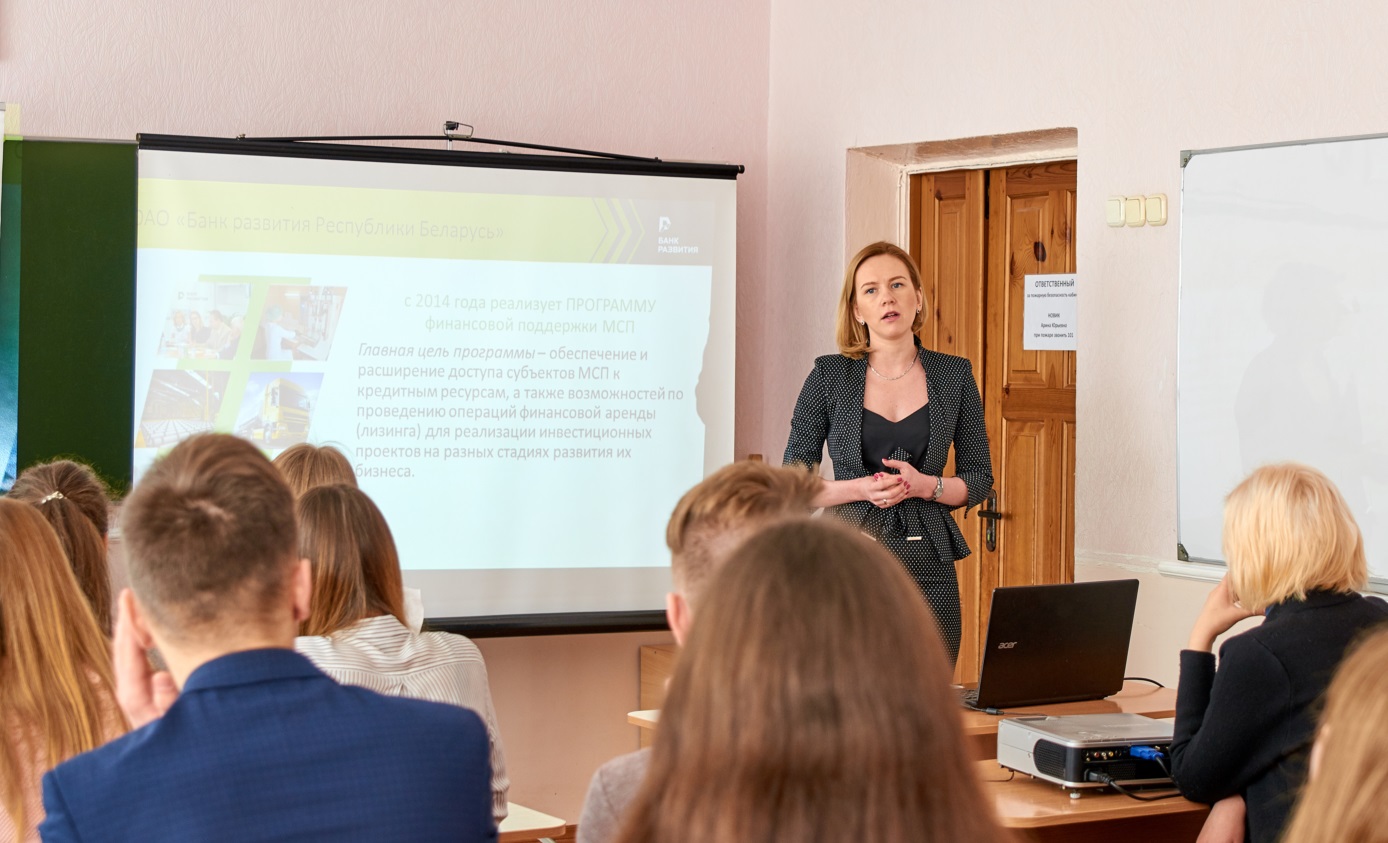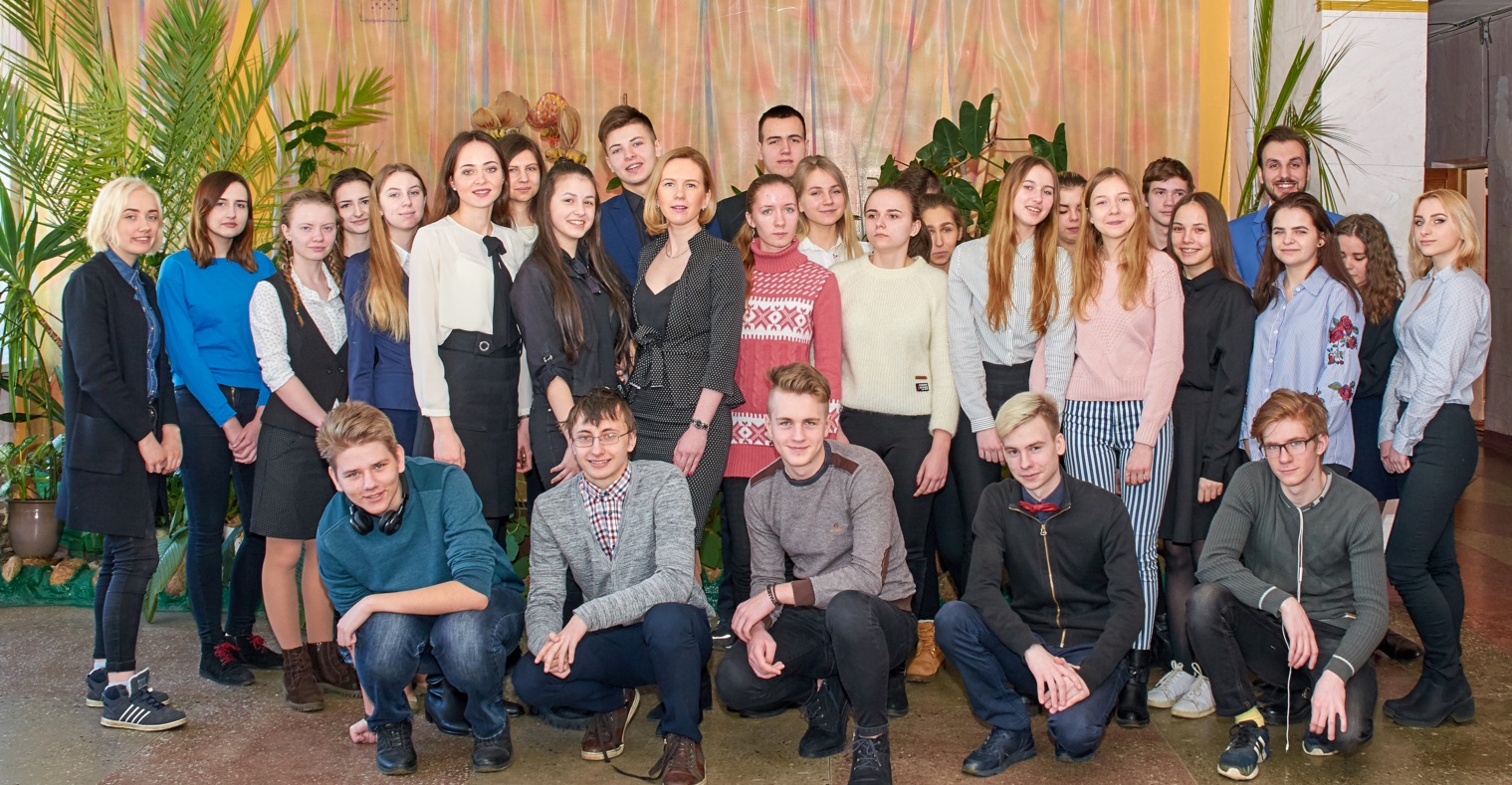 EXCHANGE rates

23.02.20
24.02.20
EUR EURO
2,3885
2,3885
USD US Dollar
2,2120
2,2120
RUB 100 Russian Rubles
3,4401
3,4401
Currency basket (USD, EUR, RUB)
0,2801
Test your financial literacy
News
08.03.2019
Dear friends! We offer you a presentation developed for conducting financial literacy classes with schoolchildren of 8-11 grades during the Global Money Week, which will be held in Belarus, like all over the world, from March 25 to 31, 2019.
Actual information
16.04.2019