This content is not available in English, thus you were presented version in Russian.
ФИНГРАМОТНОСТЬ ПОКОЛЕНИЯ Z
21.05.2018
19 мая 2018 года в стенах экономического факультета БГУ состоялся финал IV Конкурса выпускников школ Беларуси "Финансовая и цифровая грамотность поколения Z".
Мероприятие проводилось при поддержке Ассоциации белорусских банков. Лучшие школьники старших классов со всей Беларуси приняли участия в финале соревнований. По итогу 8 лучших команд из более чем 90 команд-участниц получили призы и ценные подарки от спонсоров и партнеров конкурса.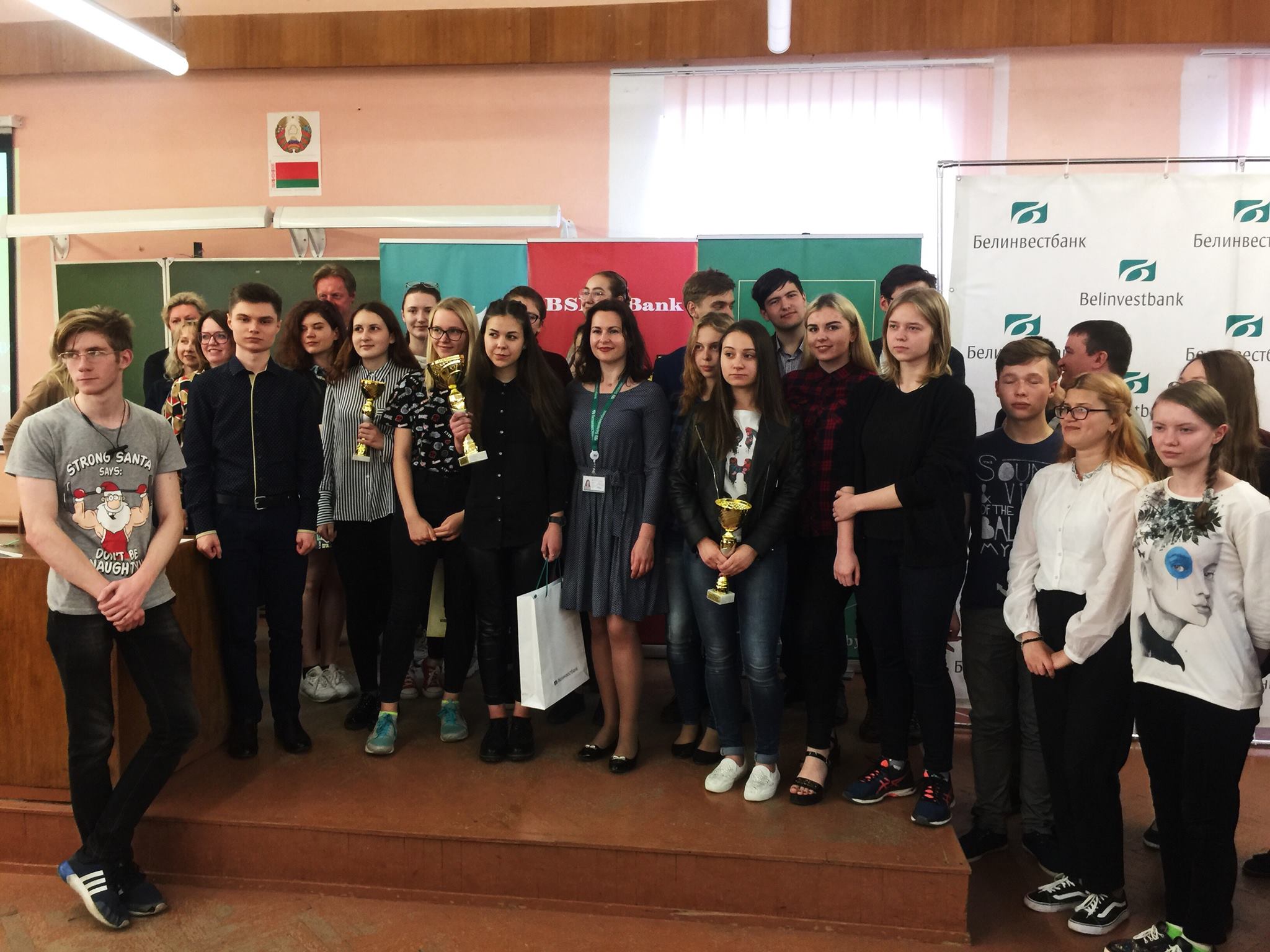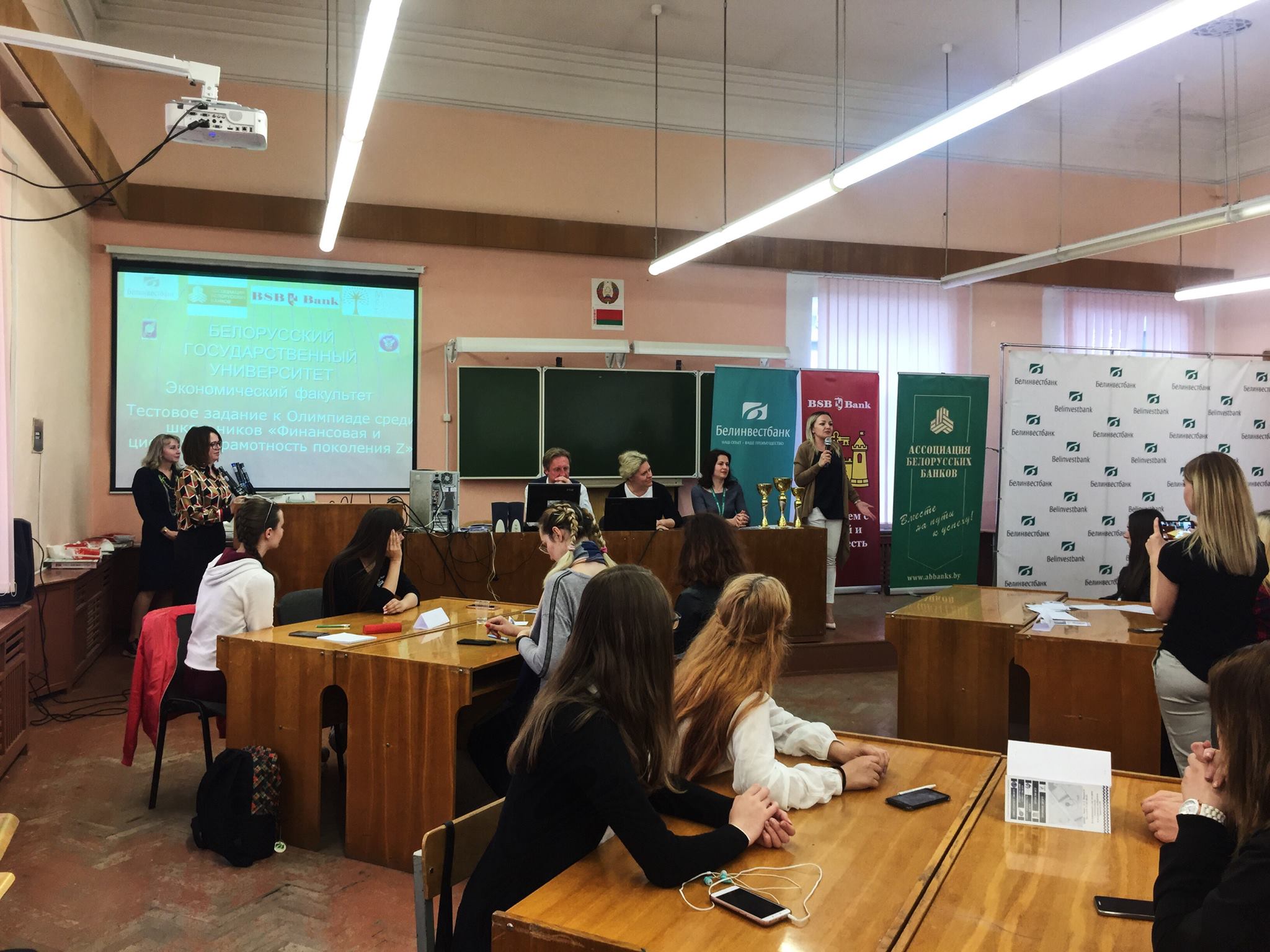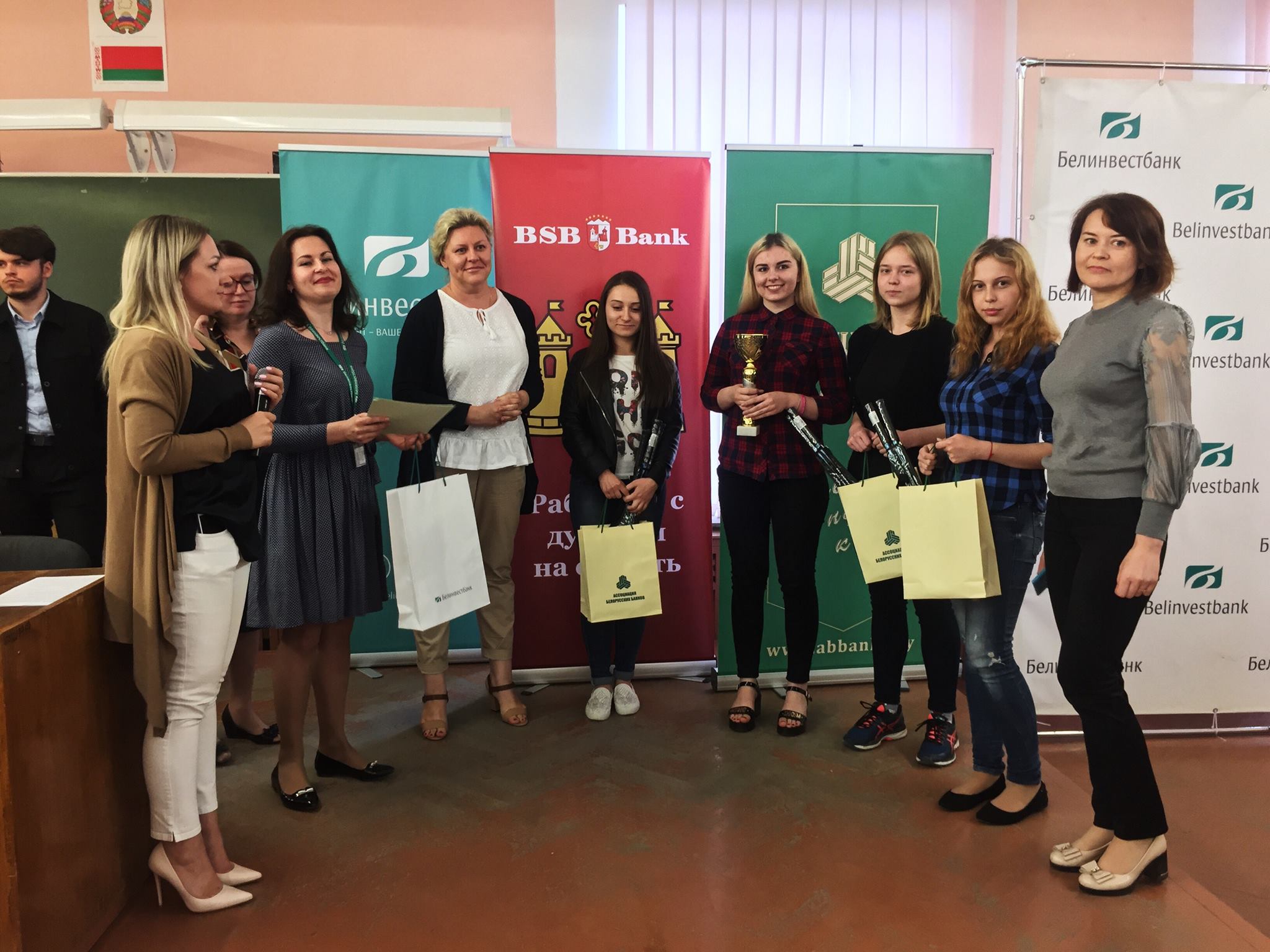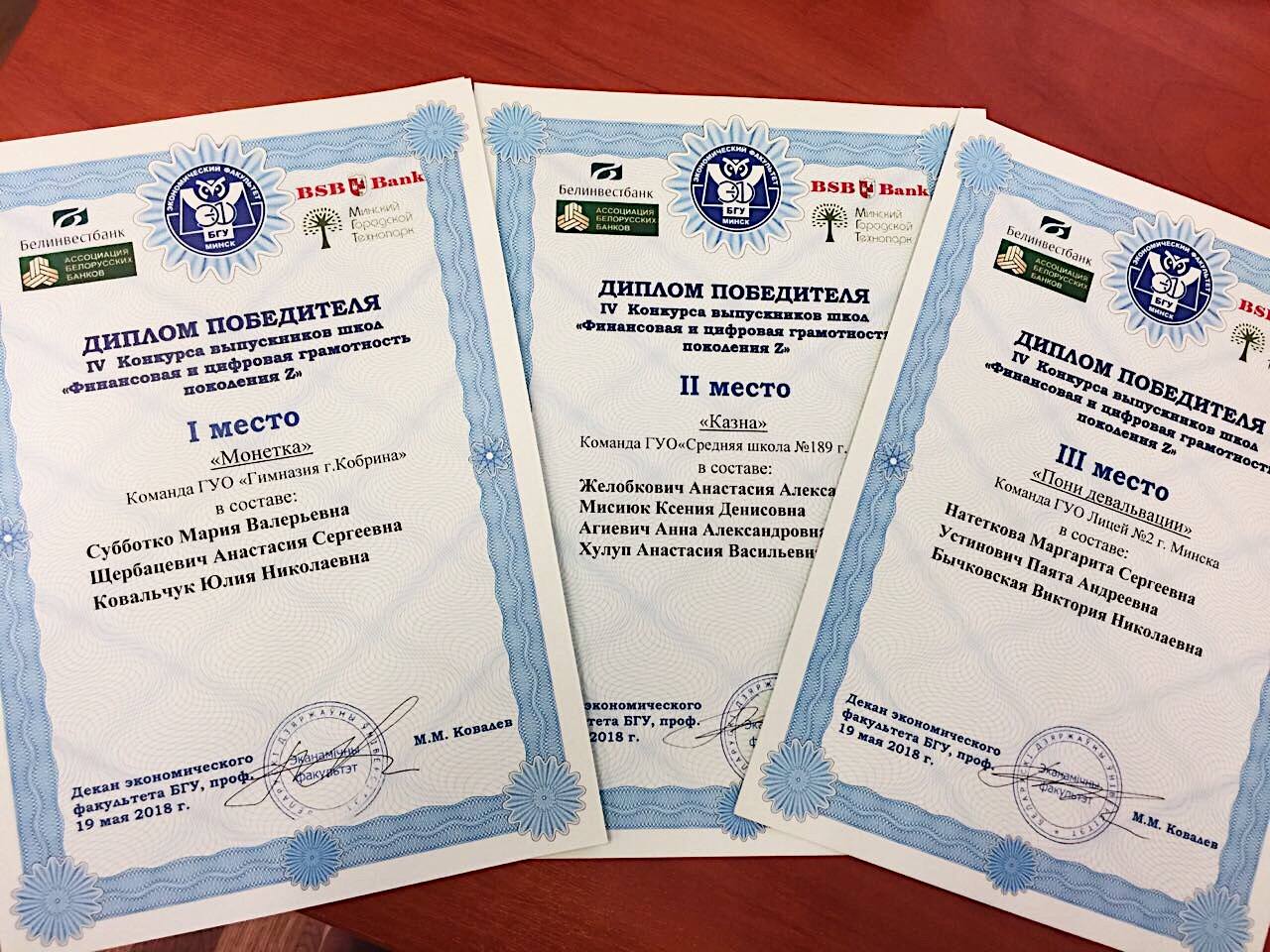 EXCHANGE rates

18.04.19
19.04.19
EUR EURO
2,3708
2,3630
USD US Dollar
2,0953
2,0957
RUB 100 Russian Rubles
3,2774
3,2717
Currency basket (USD, EUR, RUB)
0,2682
Test your financial literacy
News
14.12.2018
The winners of the annual Republican Olympiad on financial literacy among pupils of grades X – XI are named.
Actual information
15.10.2018
An analysis of activity in the fild of financial literacy and access to finance was carried out in Belarus.