This content is not available in English, thus you were presented version in Russian.
Итоги первого этапа олимпиады по финансовой грамотности 2016: Минск
01.11.2016
21.10.2016 года во всех районах Минска прошел I (районный) этап олимпиады по финансовой грамотности. В нем приняло участие 475 учащихся X-XI классов минских школ, гимназий и лицеев.
Впервые в этом году в олимпиаде приняли участие учащиеся лицея БГУ.
Наиболее многочисленными по количеству участников оказались Фрунзенский, Московский и Заводской районы города Минска.
От Фрунзенского района приняли участие 102 человека, от Московского - 72 школьника, от Заводского - 58.
В остальных районах для участия в олимпиаде зарегистрировалось в среднем по 45 человек: в Ленинском - 39 человек, Октябрьском - 41, Партизанском - 47, Первомайском- 49, Советском - 46.
Больше всего шансов занять призовое место оказалось у школьников Центрального района, т.к в первом этапе олимпиады здесь принял участие 21 старшеклассник.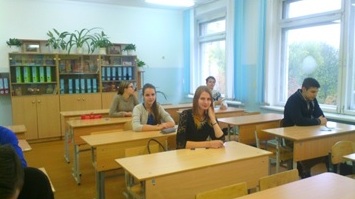 В первом этапе олимпиады по финансовой грамотности приняло участие 475 старшеклассников города Минска
Дипломы за первое, второе и третье место получили 45% участников.
Лучшие 29 учащихся будут бороться за звание победителя на II (областном и Минском городском) этапе олимпиады, который состоится 23 ноября 2016
года.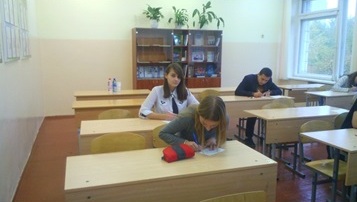 Ребята продемонстрировали высокий уровень финансовой грамотности, искреннюю заинтересованность и стремление к победе
Все ребята продемонстрировали высокий уровень финансовой грамотности, искреннюю заинтересованность и стремление к победе.
EXCHANGE rates

18.03.19
19.03.19
EUR EURO
2,4089
2,3985
USD US Dollar
2,1278
2,1138
RUB 100 Russian Rubles
3,2546
3,2705
Currency basket (USD, EUR, RUB)
0,2697
Test your financial literacy
News
14.12.2018
The winners of the annual Republican Olympiad on financial literacy among pupils of grades X – XI are named.
Actual information
15.10.2018
An analysis of activity in the fild of financial literacy and access to finance was carried out in Belarus.