This content is not available in English, thus you were presented version in Russian.
БСБ Банк открыл двери Школы финансовой грамотности
24.03.2015
В дни Недели финансовой грамотности детей и молодежи БСБ Банк открыл двери Школы финансовой грамотности БелСвиссБанка. На обучение в школе были приглашены дети, которые родились в день основания банка.
В ходе мероприятия в Школе финансовой гармотности был проведен теоретический курс и презентация по финансовой грамотности. Затем участников ждала викторина с подарками и призами. По окончании курса все участники получили сертификаты, подтверждающие прохождение обучения в Школе финанансовой грамотности БСБ Банка.
Подобное мероприятие проводилось впервые. В дальнейшем банк планирует проводить курс обучения в Школе финанансовой грамотности БСБ Банка на постоянной основе, расширяя список участников, тем самым повышая финансовую грамотность подрастающего поколения.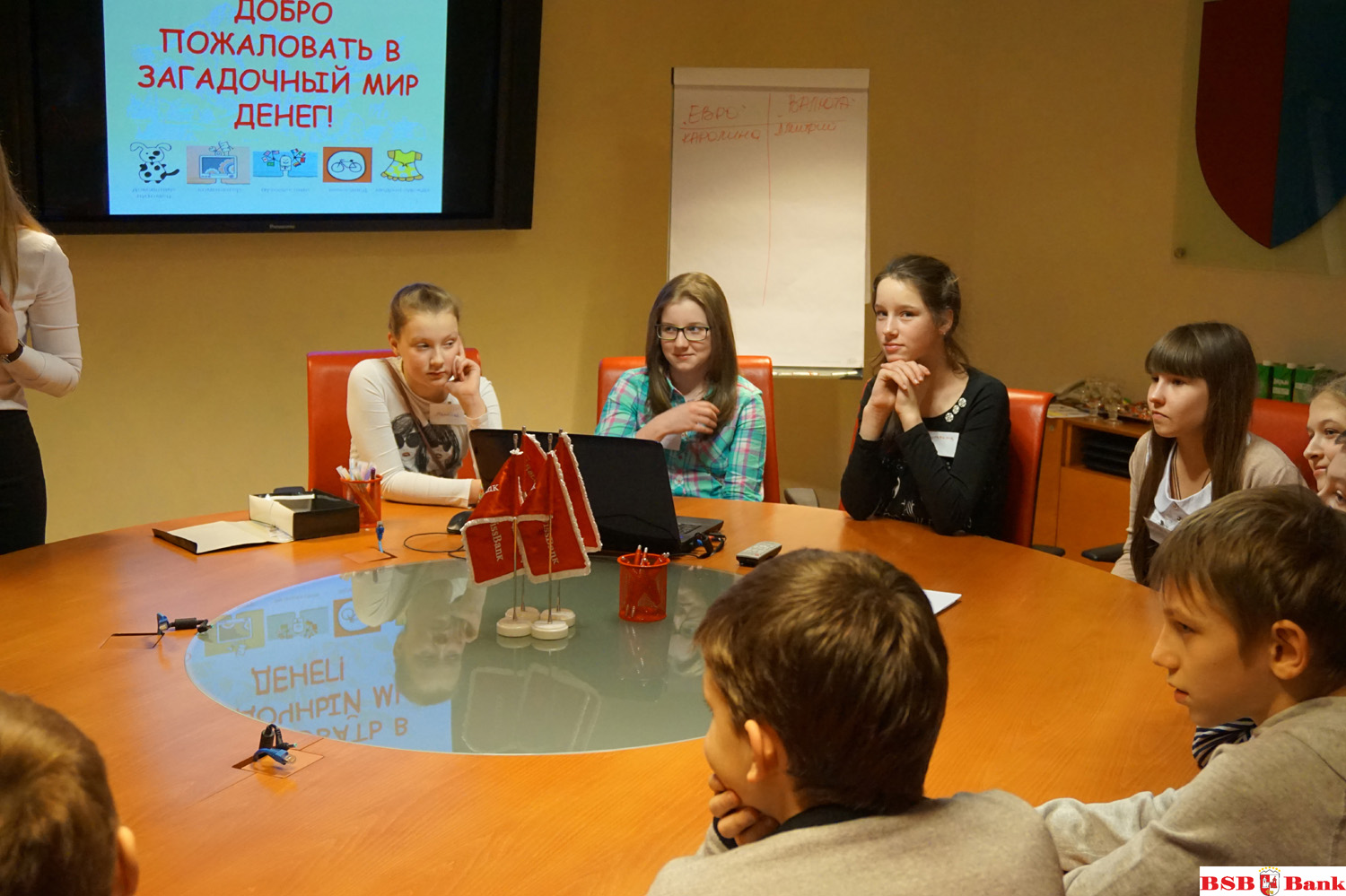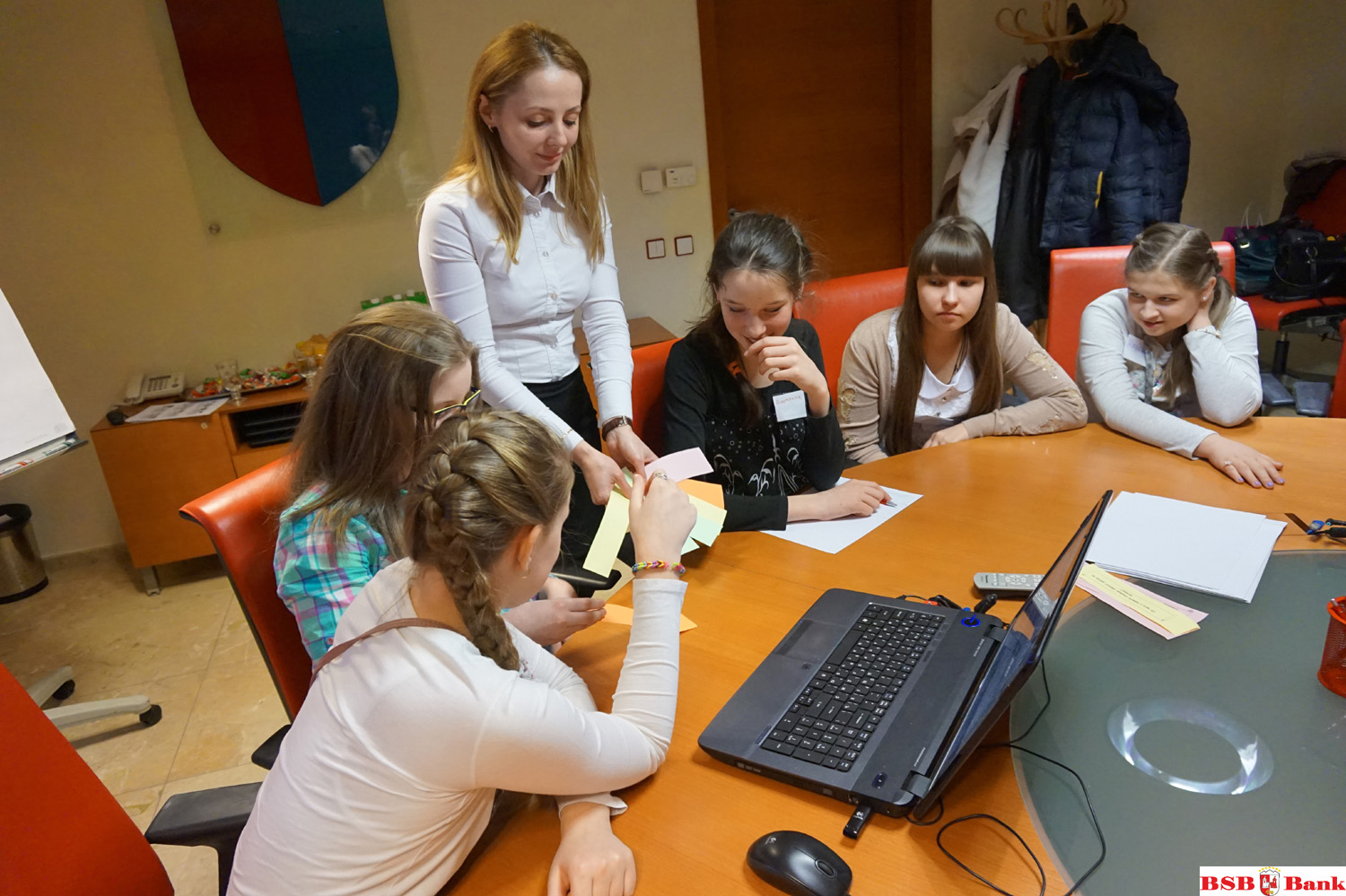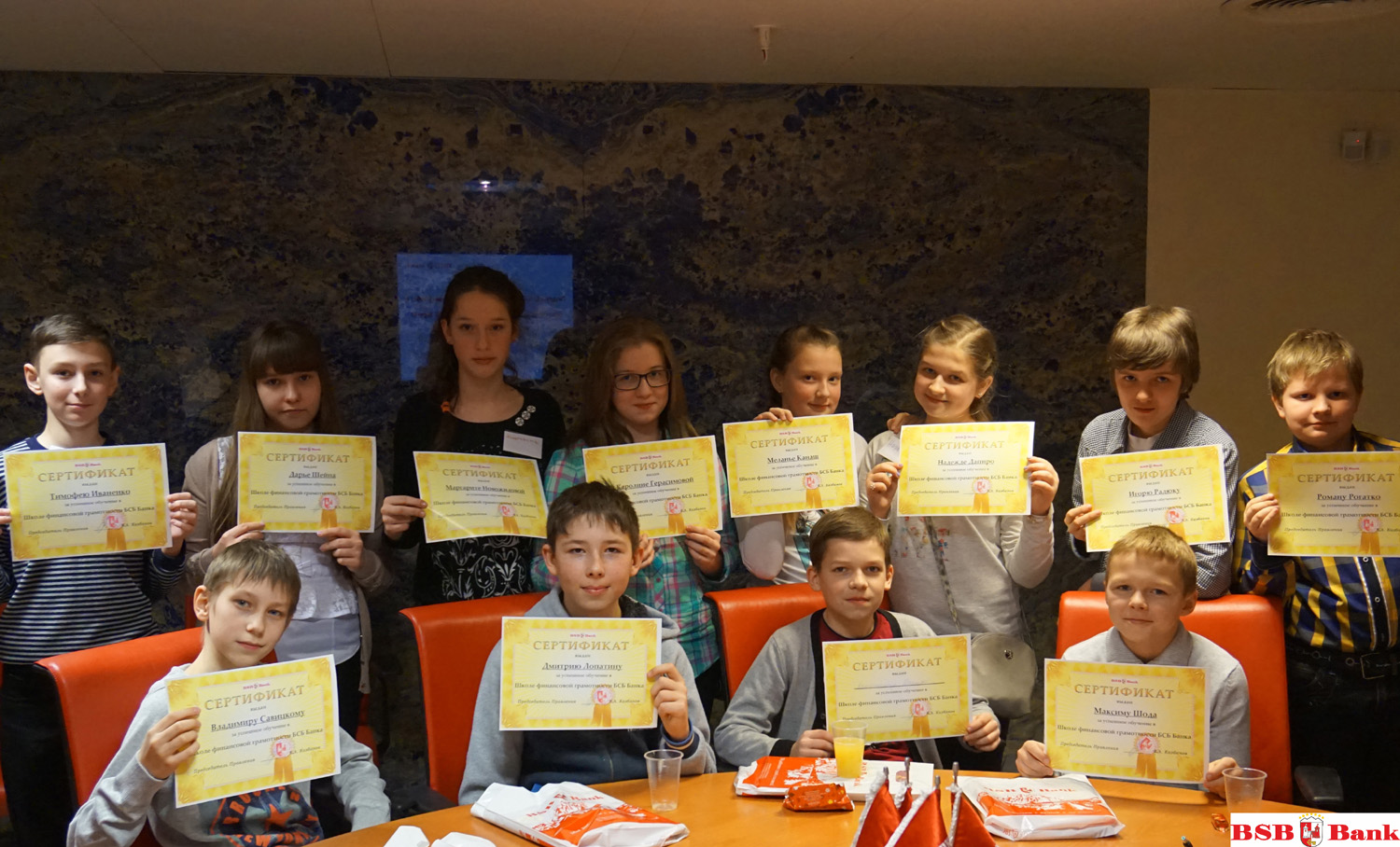 EXCHANGE rates

10.12.19
11.12.19
EUR EURO
2,3409
2,3388
USD US Dollar
2,1159
2,1134
RUB 100 Russian Rubles
3,3194
3,3230
Currency basket (USD, EUR, RUB)
0,2704
Test your financial literacy
News
08.03.2019
Dear friends! We offer you a presentation developed for conducting financial literacy classes with schoolchildren of 8-11 grades during the Global Money Week, which will be held in Belarus, like all over the world, from March 25 to 31, 2019.
Actual information
16.04.2019