This content is not available in English, thus you were presented version in Russian.
Волонтеры приступят к работе!
23.11.2017
23.11.2017 года в Национальном банке прошло организационное собрание со студентами Учебной лаборатории "Юридическая клиника" Белорусского государственного университета, волонтерами по продвижению финансовой грамотности среди школьников.
Студенты 2 курса во главе со своим куратором, кандидатом юридических наук Юлией Александровной Хватик, разработали планы интерактивных уроков по следующим тематикам:
личный финансовый план
вклады (депозиты)
страхование
кредиты
банковские платежные карты
При подготовке к занятиям студенты использовали педагогические методики обучения, направленные на установление психологического контакта с учениками и мотивирование учащихся к эффективному восприятию информации, что способствует повышению качества усвоения учебного материала.
Задача, стоящая перед волонтерами – организация и проведение лекций, открытых уроков и игр для учащихся школ с целью формирования необходимых знаний и навыков, способствующих росту финансовой грамотности юного поколения.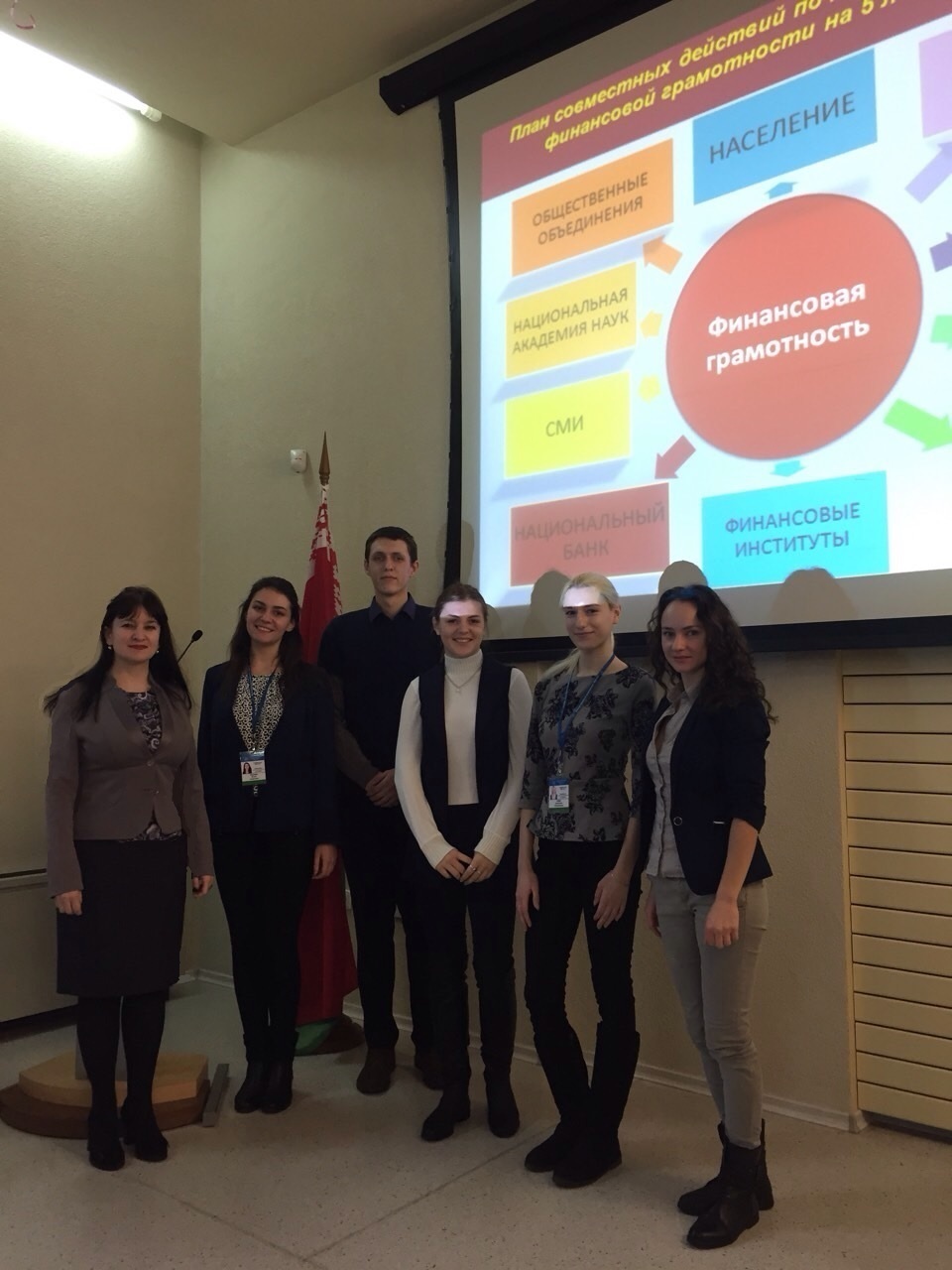 EXCHANGE rates

25.02.20
26.02.20
EUR EURO
2,4065
2,4176
USD US Dollar
2,2246
2,2268
RUB 100 Russian Rubles
3,4189
3,4241
Currency basket (USD, EUR, RUB)
0,2807
Test your financial literacy
News
08.03.2019
Dear friends! We offer you a presentation developed for conducting financial literacy classes with schoolchildren of 8-11 grades during the Global Money Week, which will be held in Belarus, like all over the world, from March 25 to 31, 2019.
Actual information
16.04.2019