This content is not available in English, thus you were presented version in Russian.
Подержали в руках новые белорусские деньги! Или второй день Global Money Week...
15.03.2016
В гимназии-колледже исскуств им. И.О. Ахремчика сегодня состоялось образовательное мероприятие в рамках Global Money Week...
Второй день Недели финансовой грамотности детей и молодежи проходил в УО "Гимназия-колледж искусств им. И.О.Ахремчика". Здесь сегодня состоялось образовательное мероприятие для учащихся старших классов, где им рассказывали, как разрабатывали дизайн новых белорусских банкнот и какие они имеют степени защиты. Казалось, что это так сложно интерпретировать банкноту, но поняв все мельчайшие подробности создания банкноты, перед нами оказывалось уже не банкнота, а произведение искусства с глубоким смыслом. Ведь каждый прорисованный элемент носит в себе не только часть рисунка, но и защитные элементы. Ребятам даже посчастливилось подержать новые деньги в руках.
Интересным рассказом юных дарований сегодня увлекли специалисты Главного управления наличного денежного обращения Национального банка - Некрасова Светлана Валерьевна и Терещенко Александр Маркович.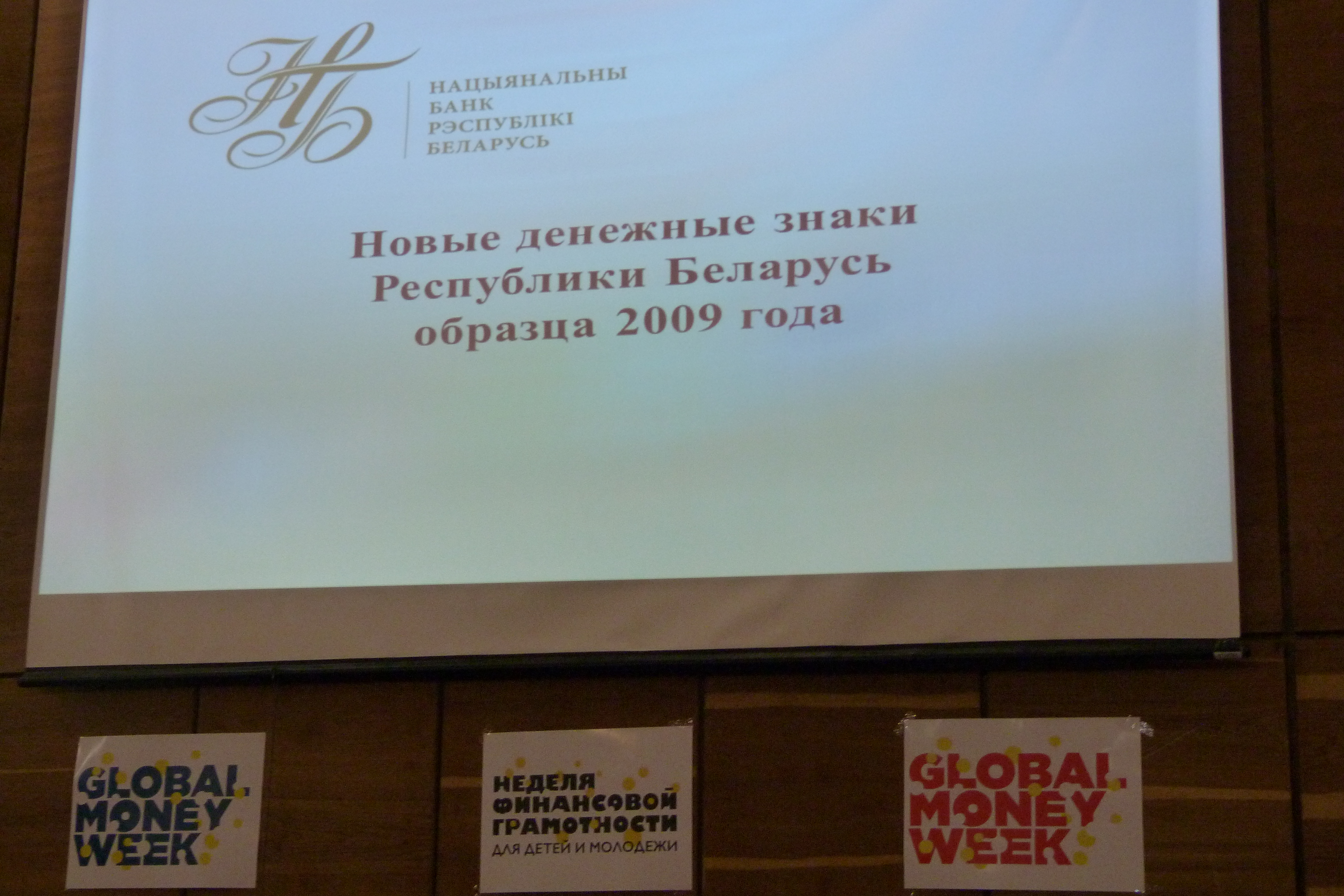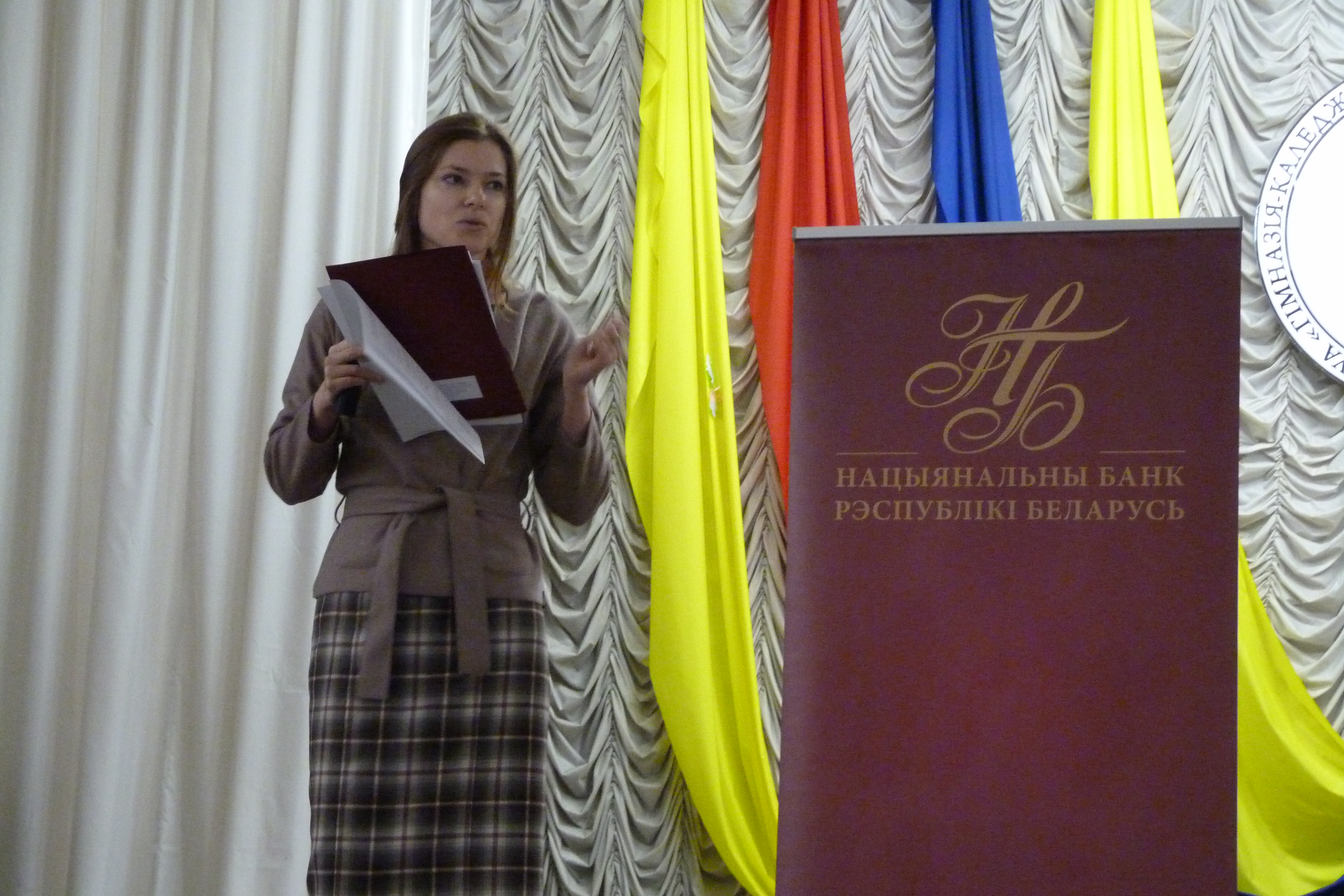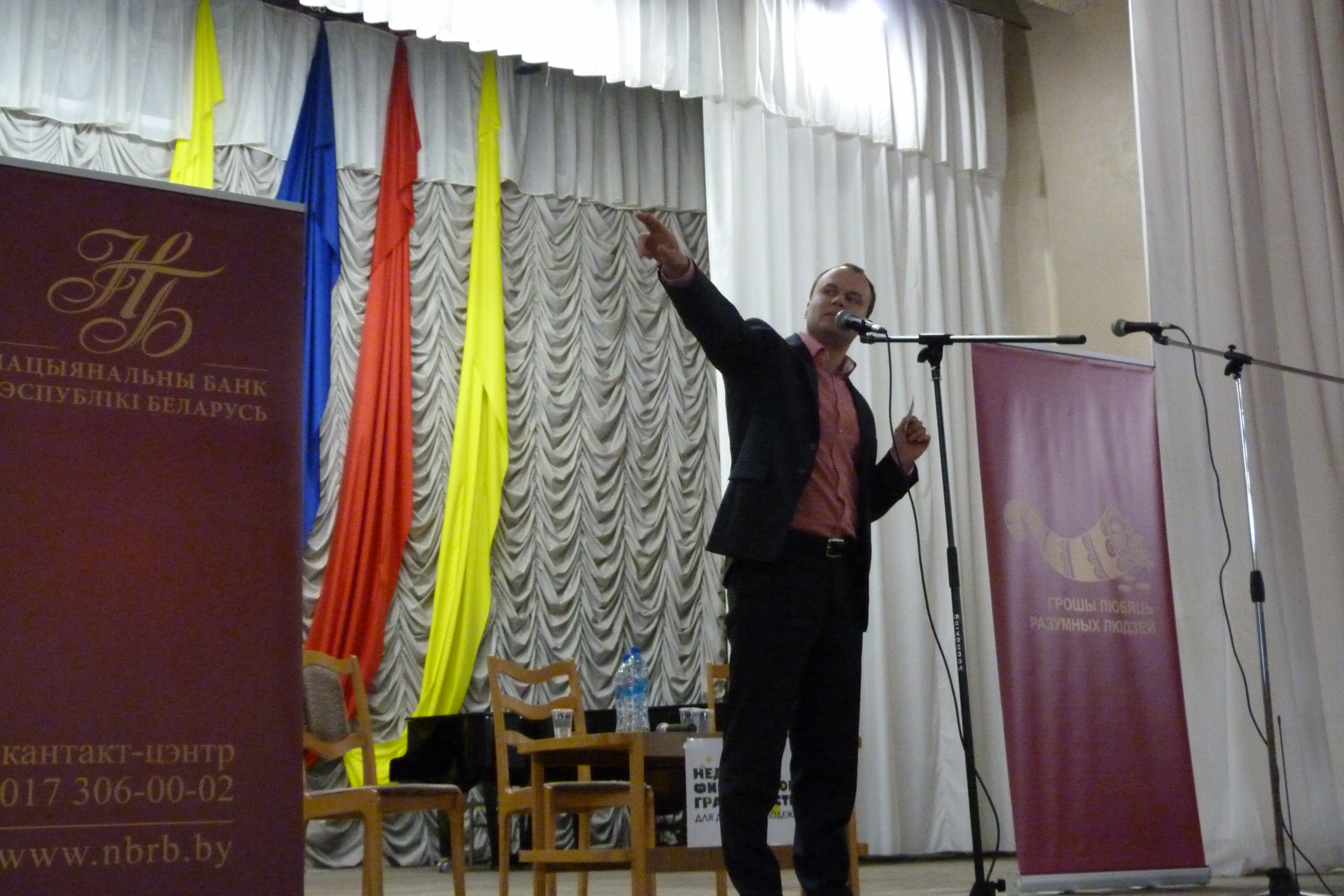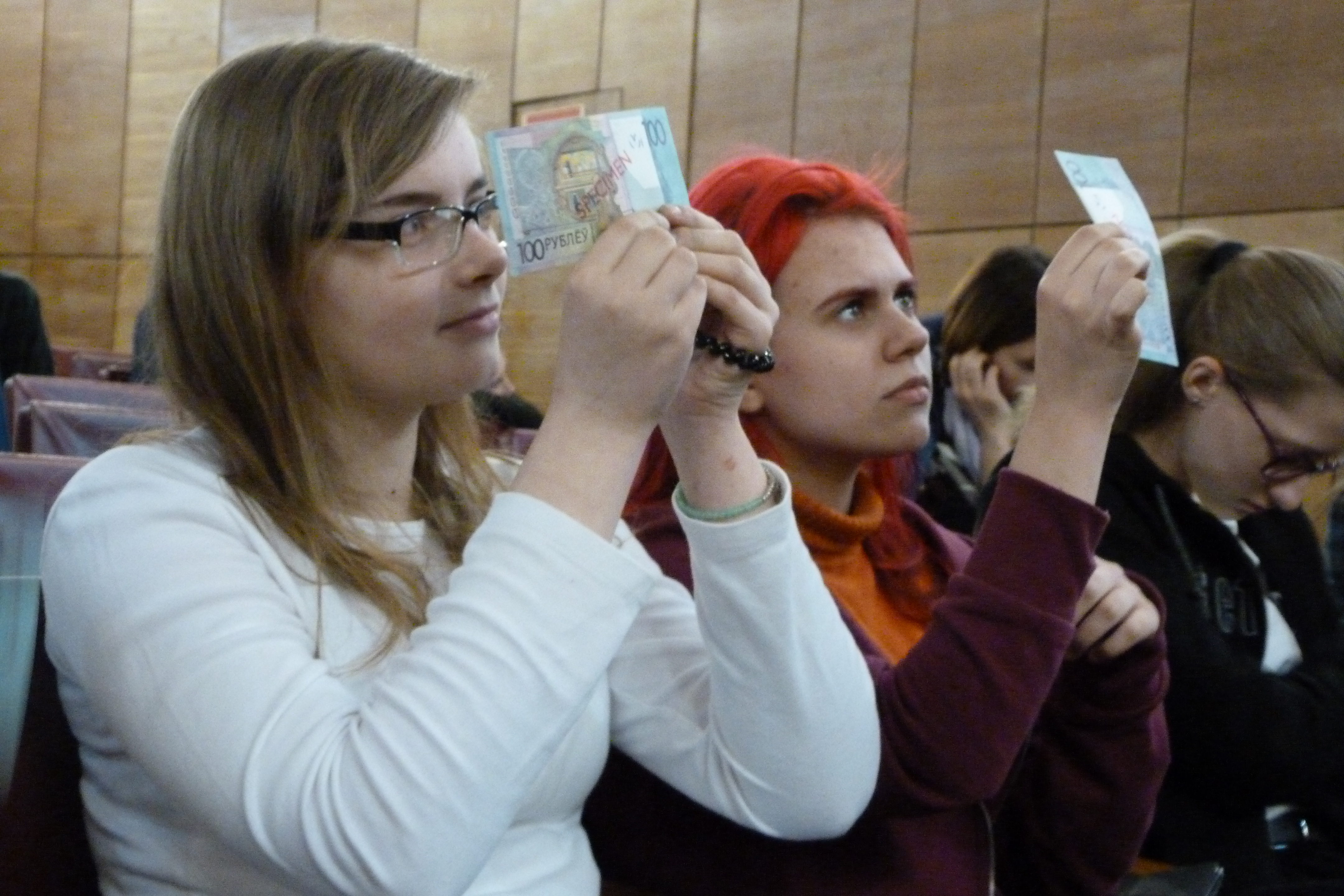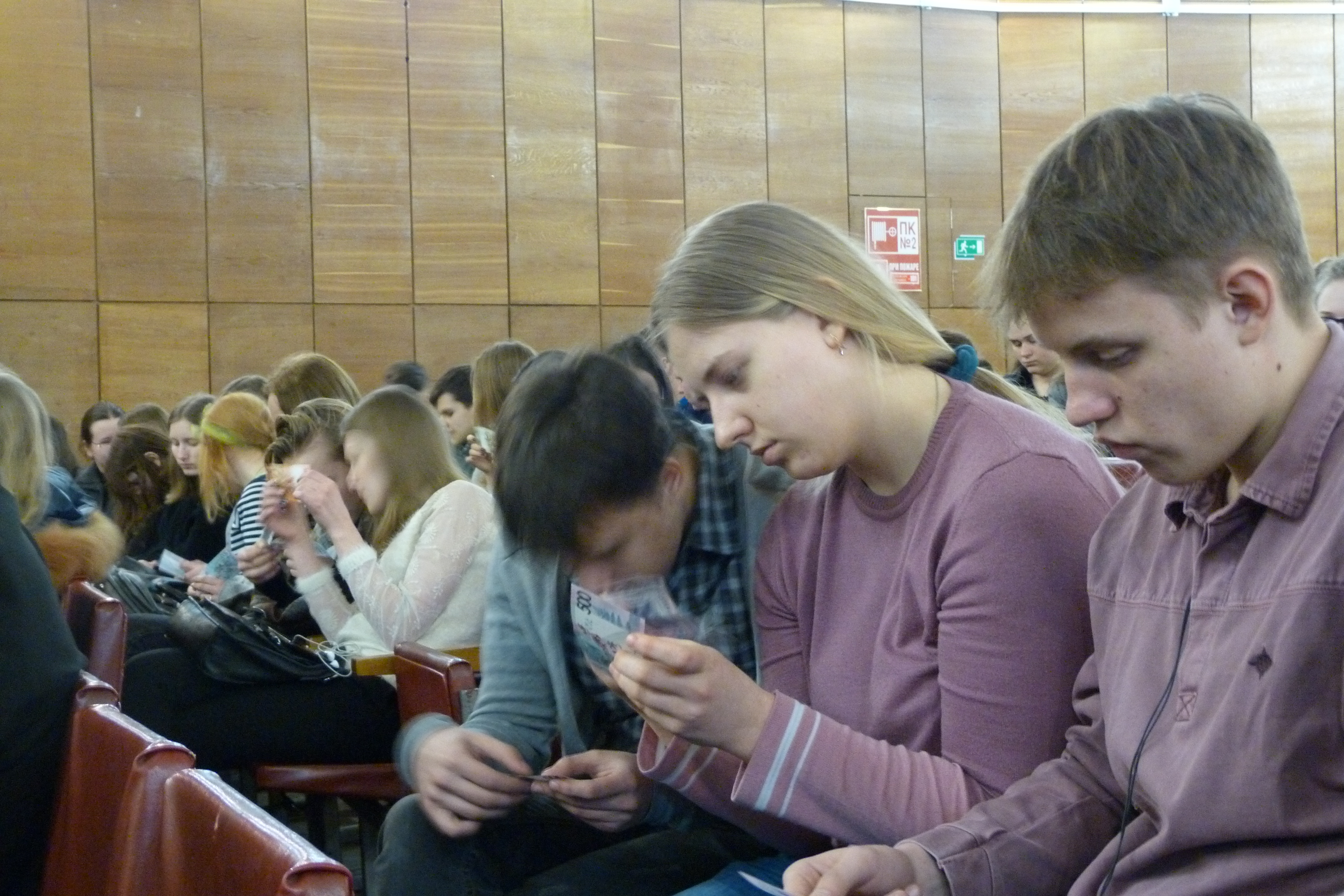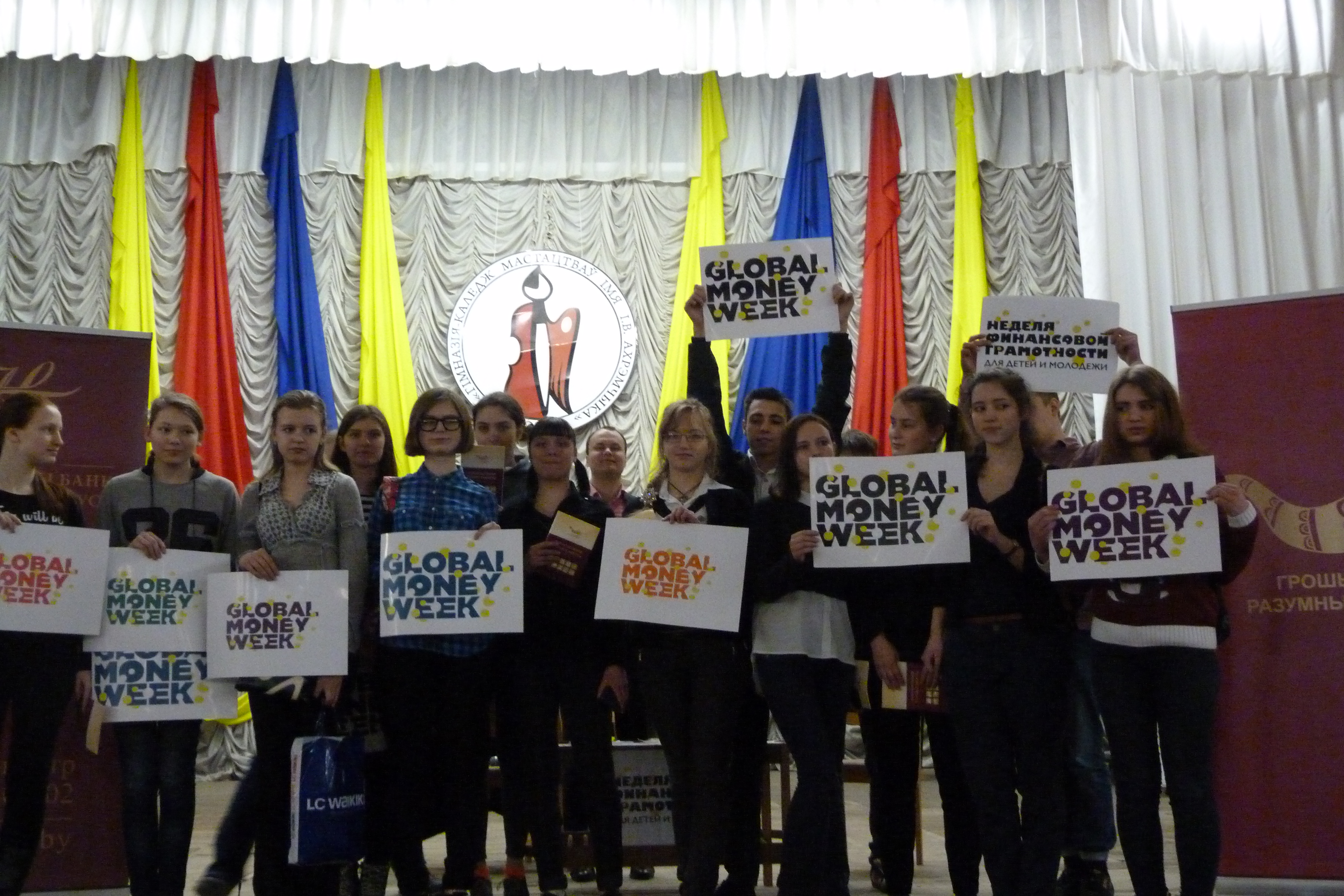 EXCHANGE rates

26.05.19
27.05.19
EUR EURO
2,3252
2,3252
USD US Dollar
2,0793
2,0793
RUB 100 Russian Rubles
3,2206
3,2206
Currency basket (USD, EUR, RUB)
0,2646
Test your financial literacy
News
14.12.2018
The winners of the annual Republican Olympiad on financial literacy among pupils of grades X – XI are named.
Actual information
16.04.2019